All teacher-assigned work is either homework or schoolwork.
This setting affects under which section of assigned work your assignments appear for your students.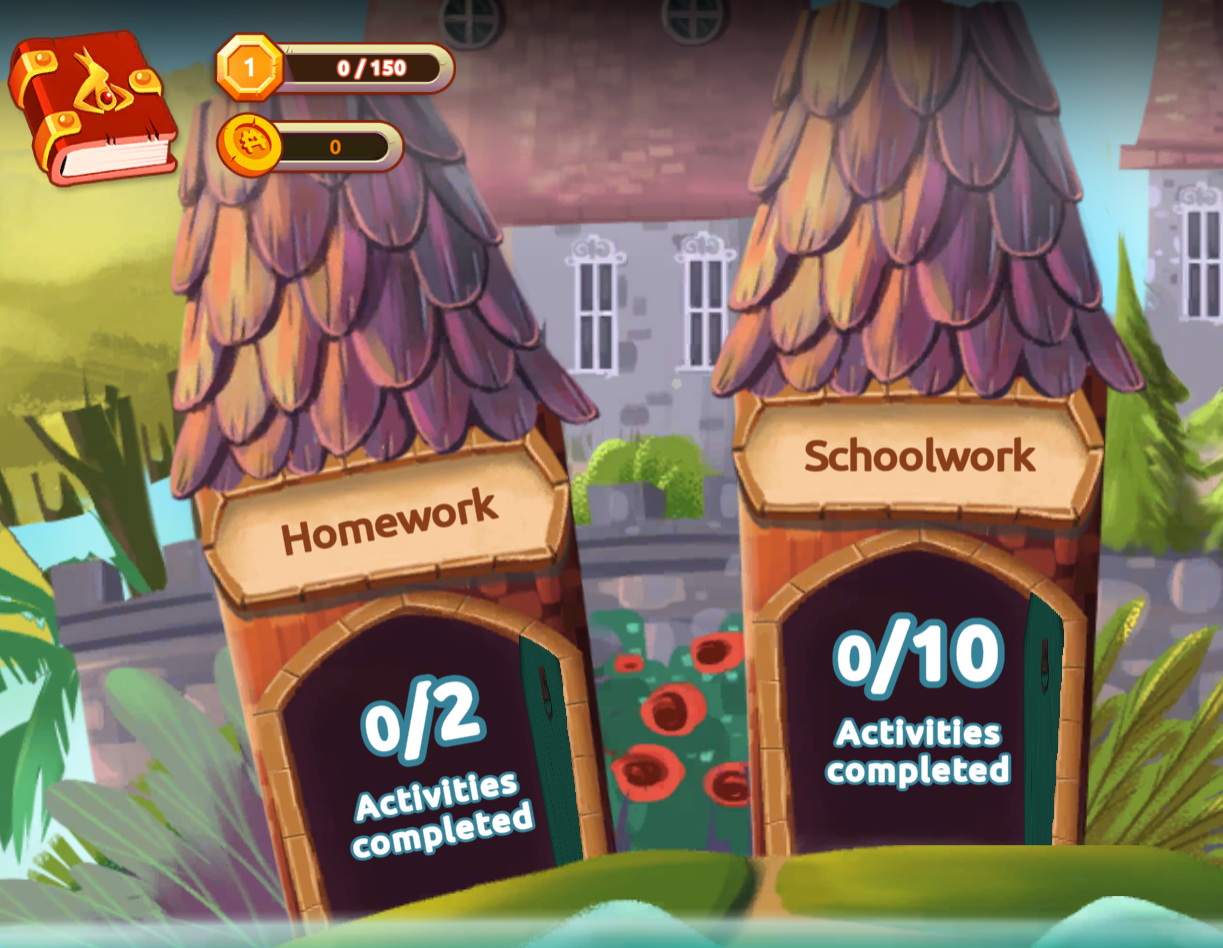 You can change your default assignment settings to match your preferences.
After assigning an activity, you can click the icon next to Unassign
to quickly swap the assignment between homework (house) and schoolwork (cap).

Activities assigned as homework and schoolwork will be grouped into separate categories on the Manage Activities page.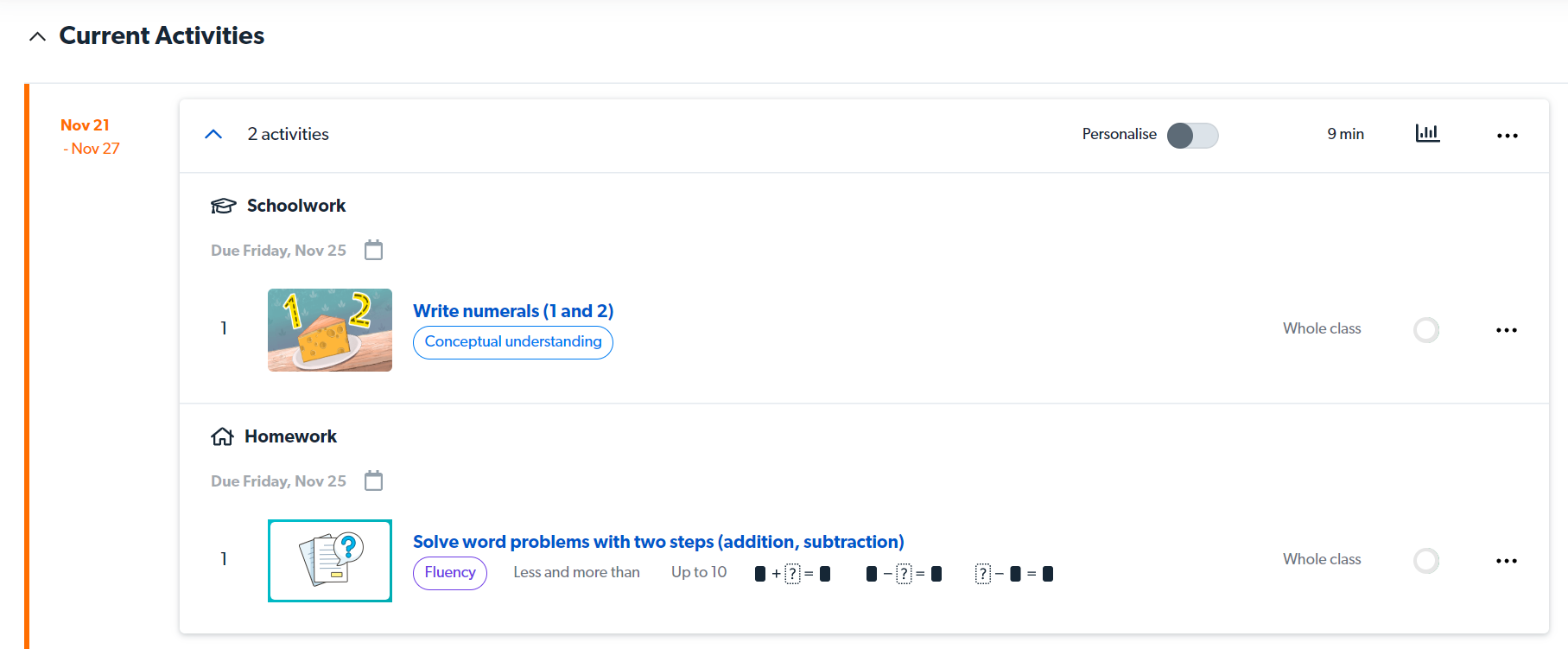 You can use the menu on the right of an activity to change the assignment type.