Lesson plans provide precise teaching plans for selected episodes. They are created within realistic timeframes, meaning you can cover the whole episode within an hour. Teacher tips provide insights on selected episodes.
Select an episode > Scroll down > Click Download PDF.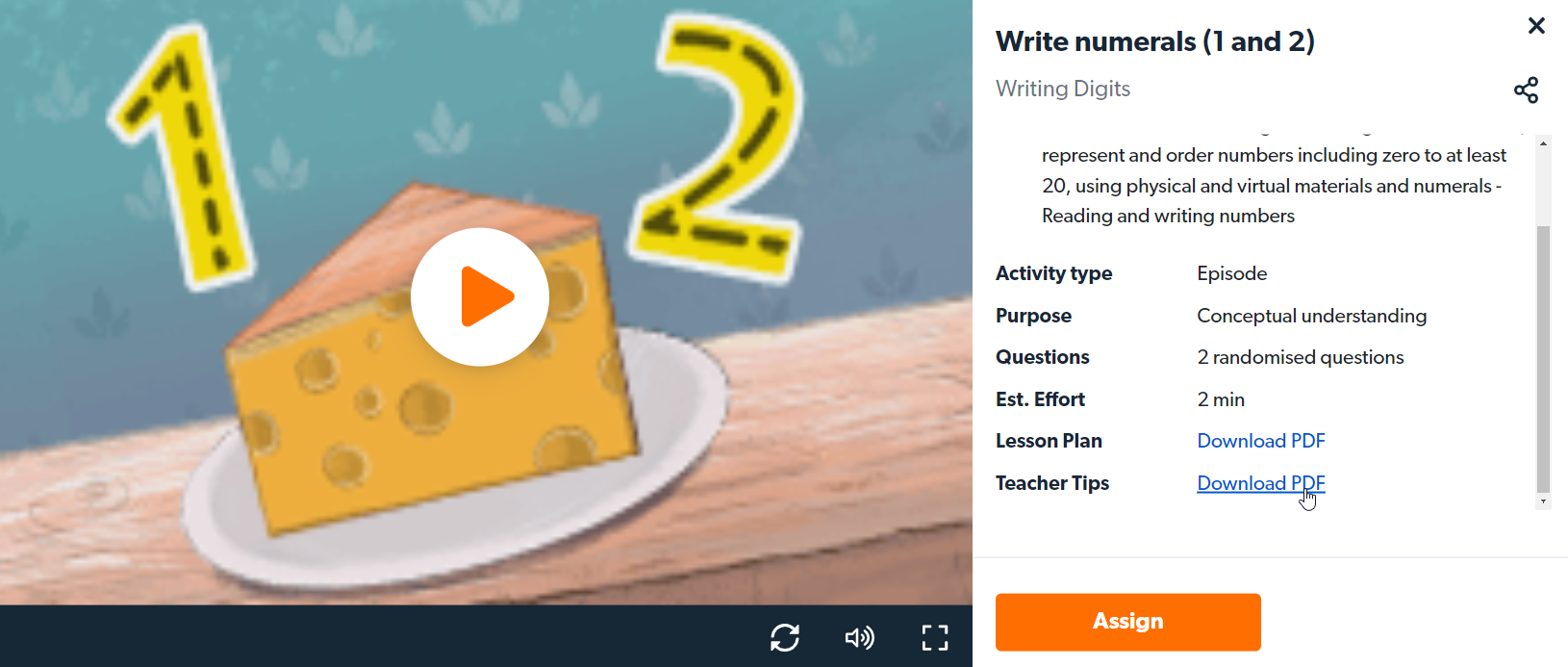 Note: Some episodes don't have a lesson plan/teacher tips.