Matific worksheets complement our activities.
Go to Activities > Find Activities and search for an activity > Filter by worksheets.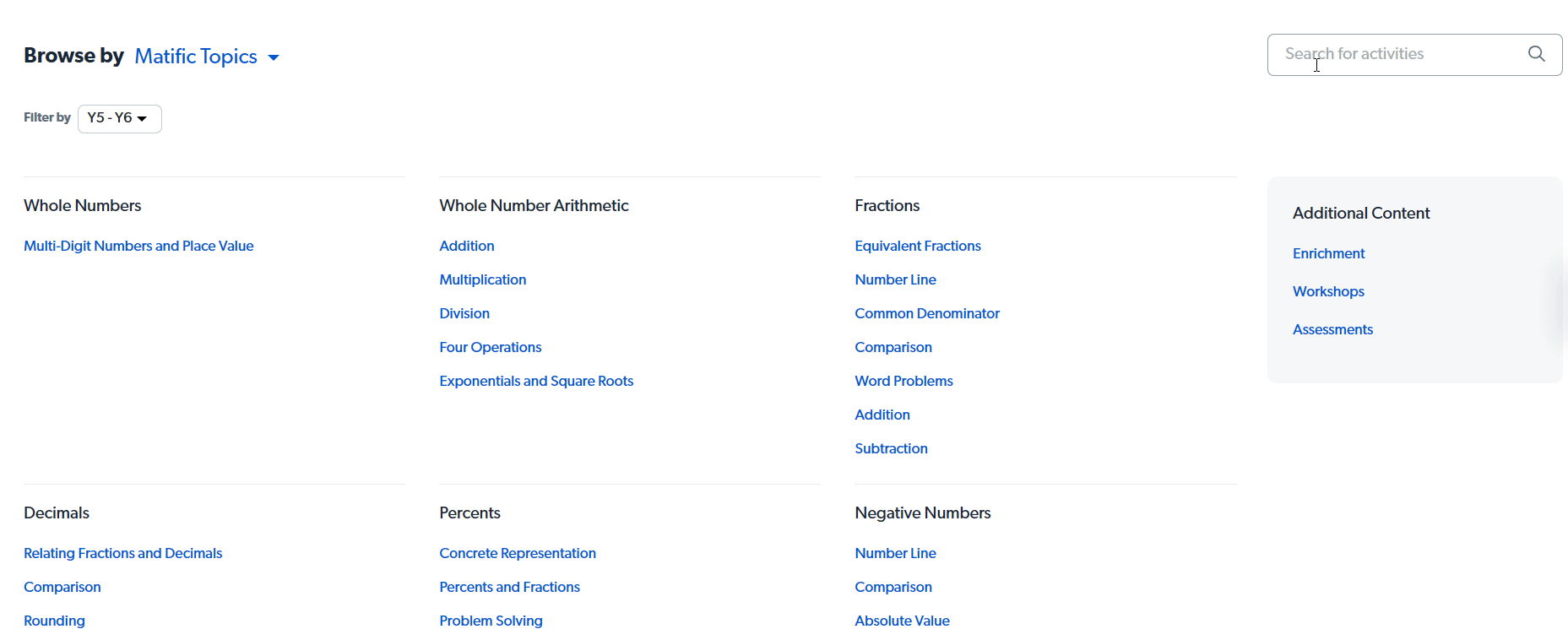 This is an example of a worksheet for Year 5.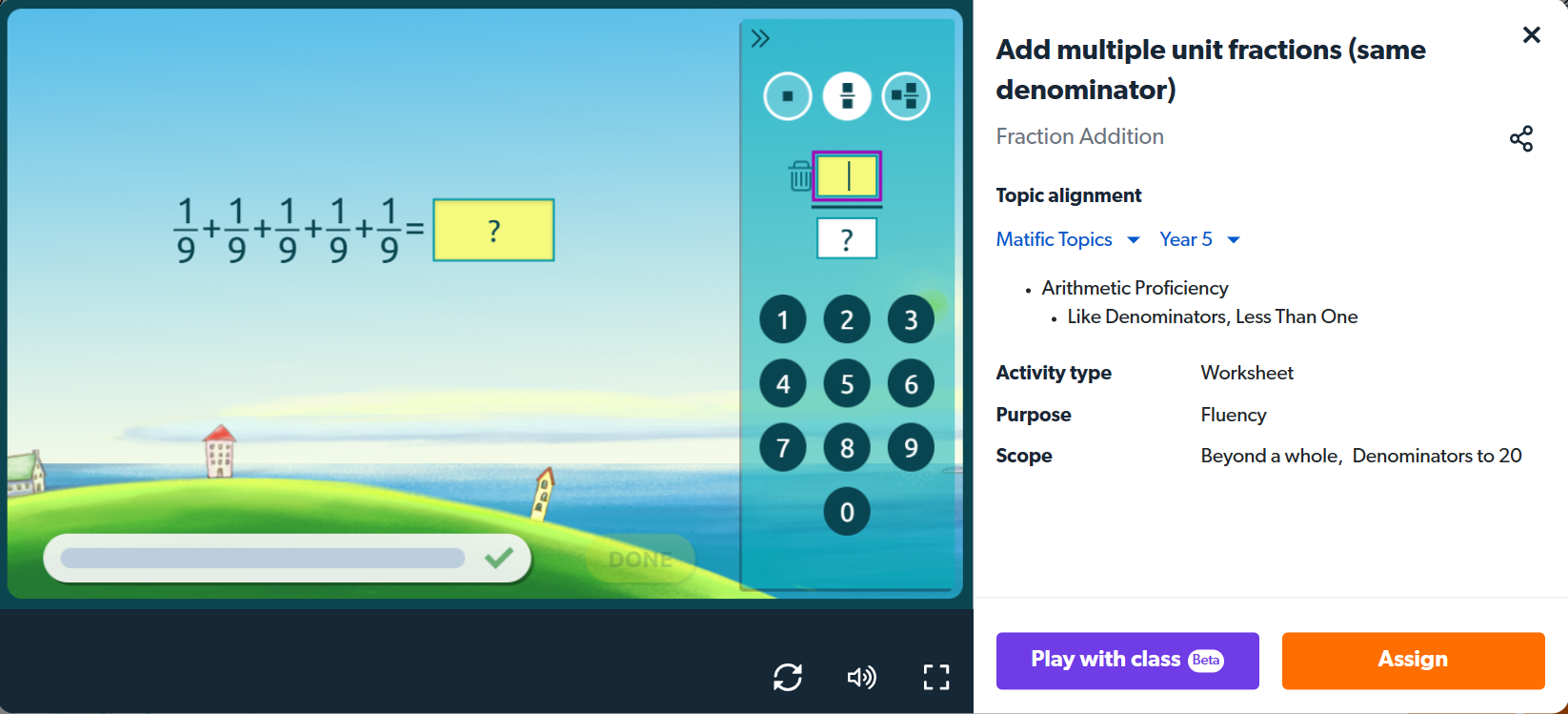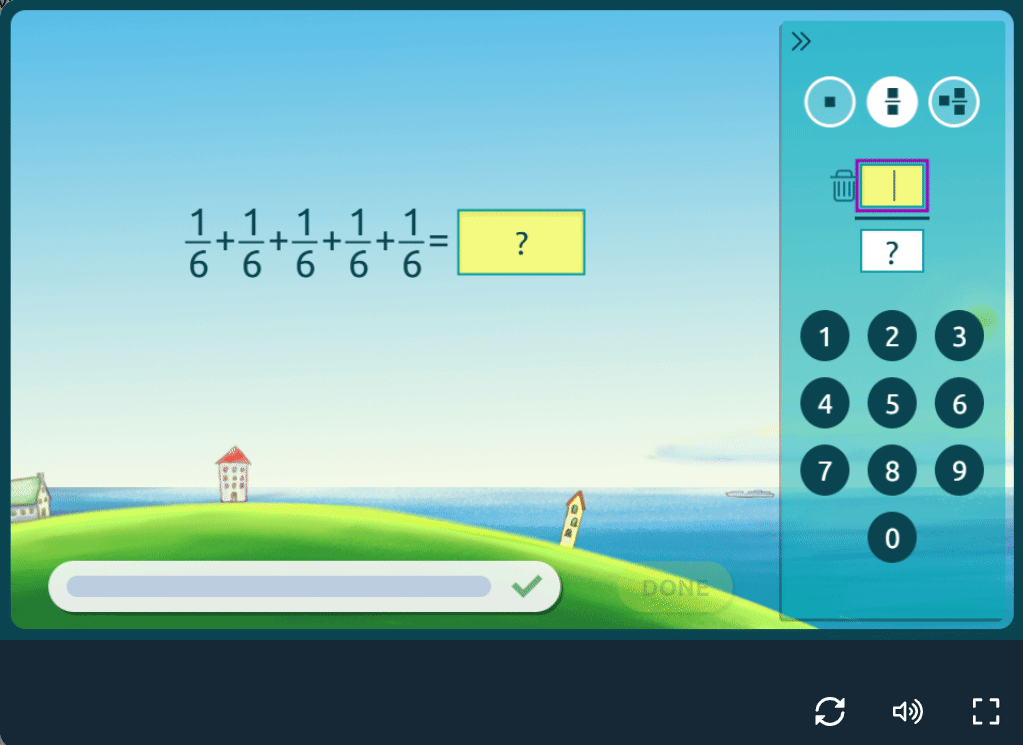 Currently, it isn't possible to print/download worksheets, but we hope to bring back the feature soon!
For more information on browsing activities, view this article.