Earn extra coins and XP (experience points) by completing Matific Achievements.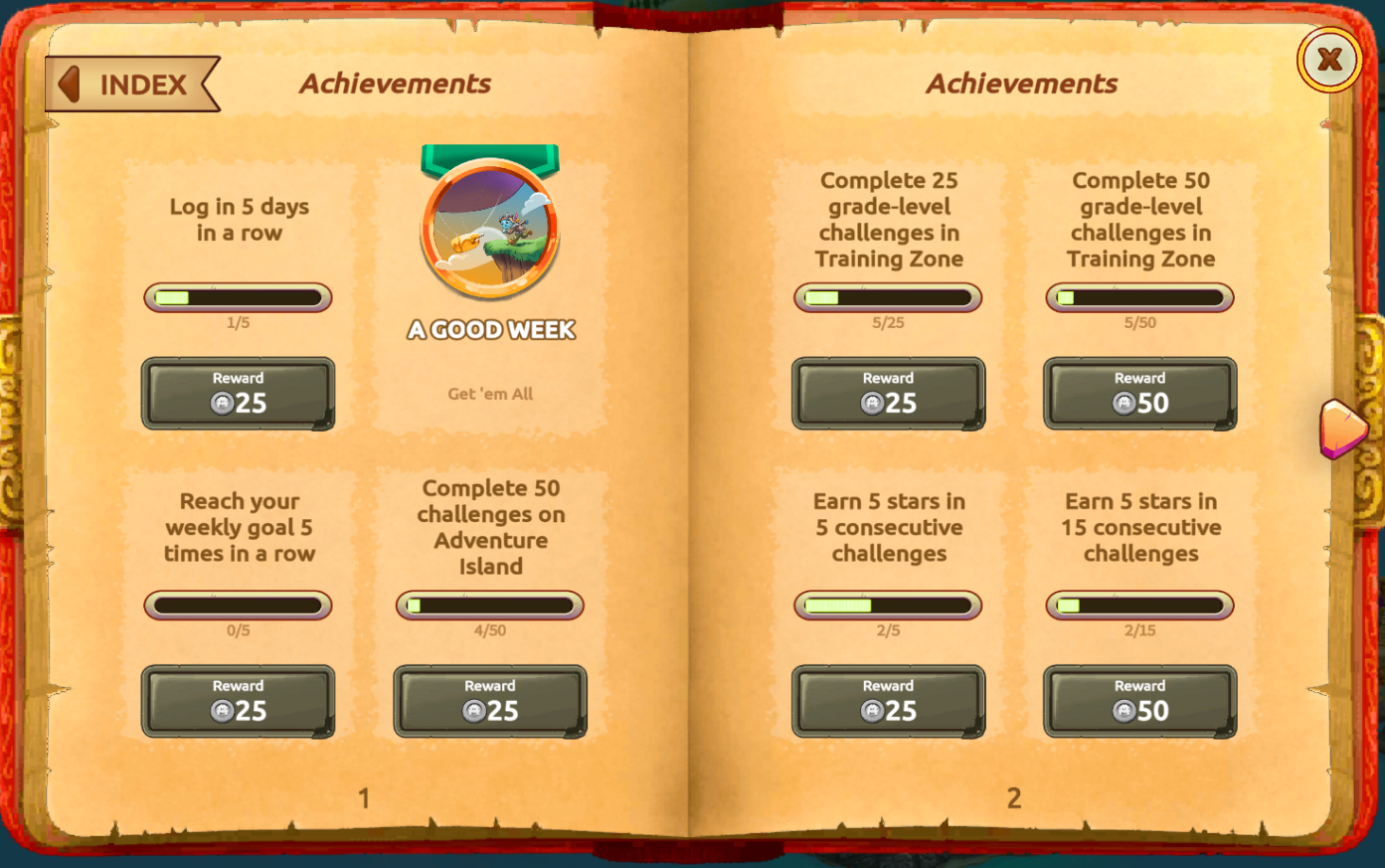 When you log in, a few achievements where you have made progress are displayed.




You can view them again by clicking the Weekly Quest icon.


To access all achievements, click My Adventure Book > Achievements.




Achievements reward you with coins or XP.





You are notified as soon as you earn an achievement.


You can click an achievement to view its details.