Note: Changing your language will also change the available curriculums under which activities are organized. See the example at the bottom for more details.
Scroll down to Account Settings. Change your Country/Region.
The language is denoted by the two letters next to the country.


Click Update Settings.


Example
Let's assume your current language is Argentina/en (English). These are your available curriculums.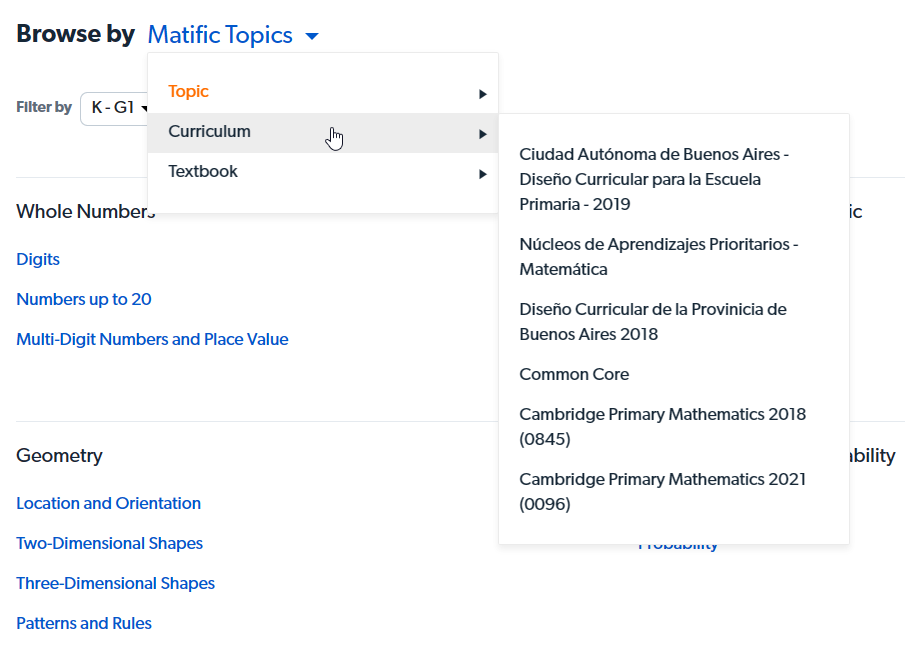 You change your language to Argentina/es (Spanish).
Though most curriculums are available in both languages, there are a few changes.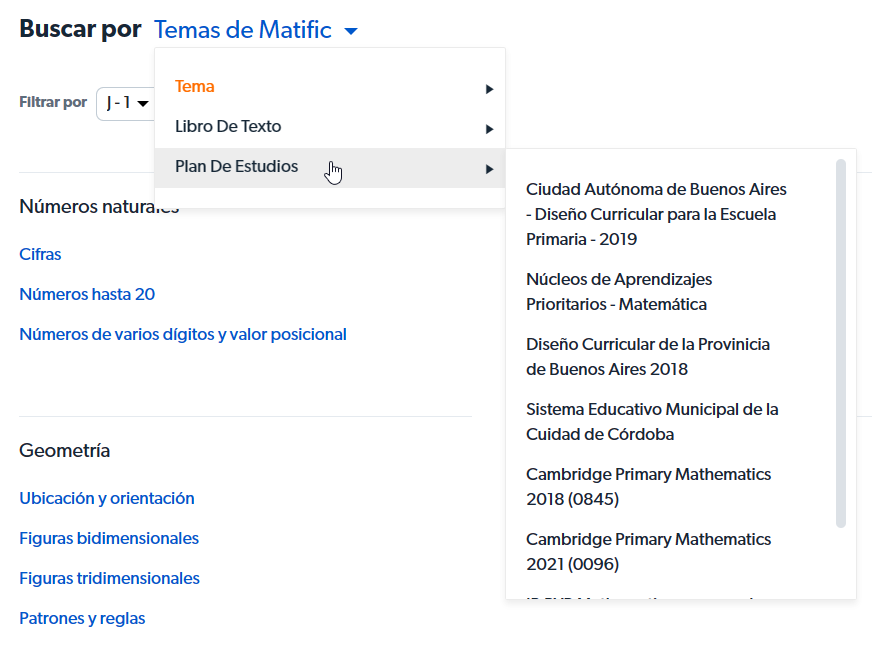 You change your language to Australia/en (English) and the curriculums are vastly different.
These changes will apply throughout the platform.