My News is a dynamic in-app notification system that informs you about important updates and opportunities for math exploration.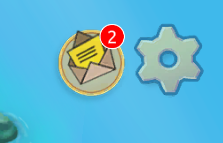 Assignment Alerts:


Never miss an assignment deadline. Get notified about new and overdue assignments, helping you stay organized and on top of your math assignments.

Arena Invitations:
Receive notifications when your teacher invites you to participate in thrilling arena games.
Don't miss out on the chance to challenge your classmates and test your math skills.
Rank Up Celebrations:
Get notified instantly when you achieve a new rank on Matific.
Celebrate your progress and keep pushing your math skills to new heights.
Achievement Unlocked:
When you earn achievements, My News will let you know.
Collect your virtual badges with pride and showcase your math prowess.
Discover New Features:
Stay up-to-date with all the latest features and updates on Matific.
We'll let you know when exciting new tools and enhancements are added to the platform.
Direct Links:
Every notification comes with a direct link, allowing you to jump straight to the relevant area with a single click. It's quick and convenient.